[Regional Regranting Program]
The application portal for the next cycle of Wherewithal Grants is now open! DC-area artists may apply for support in areas of Project & Presentation and Research depending on which best supports your practice at this time. This year we are increasing the amount of Project & Presentation grants to $7,500! The deadline for applications is November 14, same as WPA's 2023-2024 Open Call.
$7,500 Project & Presentation Grants support ongoing or new projects that embrace unconventional or D.I.Y. values and will be presented publicly in the DC-area during the grant period. Project & Presentation grants are intended to directly support artists presenting work in spaces beyond commercial galleries, museums, or established non-profit art spaces.
$5,000 Research Grants are for DC-area artists to further their practices through ideation, research, and experimentation. Grant funds compensate you for your intellectual labor, support payment for other artists and thinkers for their time and contributions, and other research-related expenses.
The application deadline is Tuesday, November 14, 2023 at 11:59pm.
Applications will be reviewed by an independent panel of artists and arts professionals with up to 10 grants awarded. The grant period is from January–December 2024.
For full details, visit wherewithalgrants.org.
Below, find links to RSVP for the Virtual Information Session on October 11 and sign up for one-on-one meetings between October 17 and November 8. Please email Regrants Manager Nathalie von Veh at nvonveh@wpadc.org with any additional questions.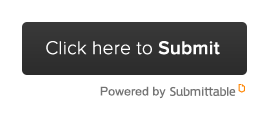 Virtual Information Session
The Information Session is on Wednesday, October 11 from 6:30–7:15pm and will take place over Zoom. This is for DC-area artists and collectives to learn more about current grant opportunities ahead of the application deadlines on Tuesday, November 14. It will be recorded and accessible afterwards.
Sign up for Office Hours
If you have questions specific to your application, we encourage you to meet one-on-one with Regrants Manager Nathalie von Veh. Meetings will take place virtually between Tuesday, October 17 and Wednesday, November 8 and will each be 20 minutes long. Reserve a meeting slot here.
About Wherewithal Grants
Wherewithal Grants are a funding source for artists in the DC-area. Generously funded by the Andy Warhol Foundation for the Visual Arts as part of its Regional Regranting Program and managed by WPA, these grants are intended to support a wide range of experimental and multidisciplinary practices, particularly those that emphasize collaboration and discourse. Since launching in 2019, Wherewithal Grants has supported 136 visual artists with a total of $280,000 in grants.